An initial bedroom concept to help establish the mood and support the film pitch for "Fear The Dark".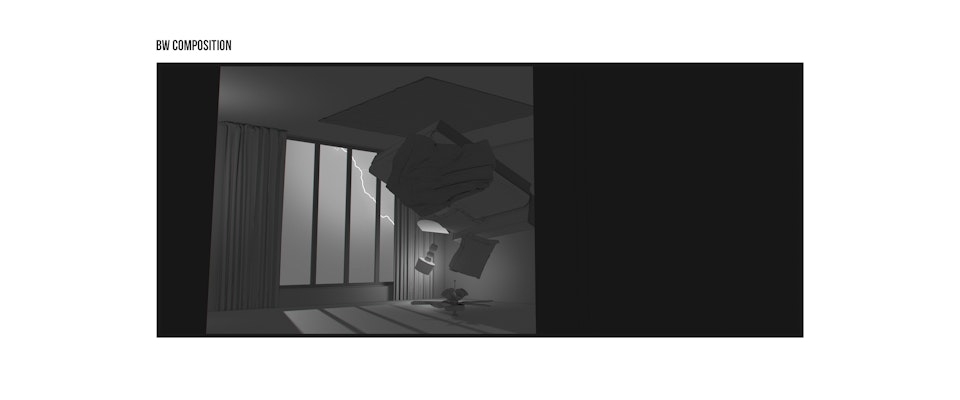 A staircase concept to convey the visual and atmospheric effects for the "Fear The Dark" film pitch.
An environment concept to help convey the cinematic lighting and atmosphere for a game sequence. The 3D assets were modelled in Blender and later painted over in Photoshop. I always create rough thumbnail sketches first to spark composition ideas and find the best graphical read.
I wanted this key frame to capture the sombre mood and emotion felt by the character in the shot. I decided to position the camera outside the doorway with a narrow depth of field to support the implied narrative. Strong contrast between the foreground and background was added to help draw the eye into the room.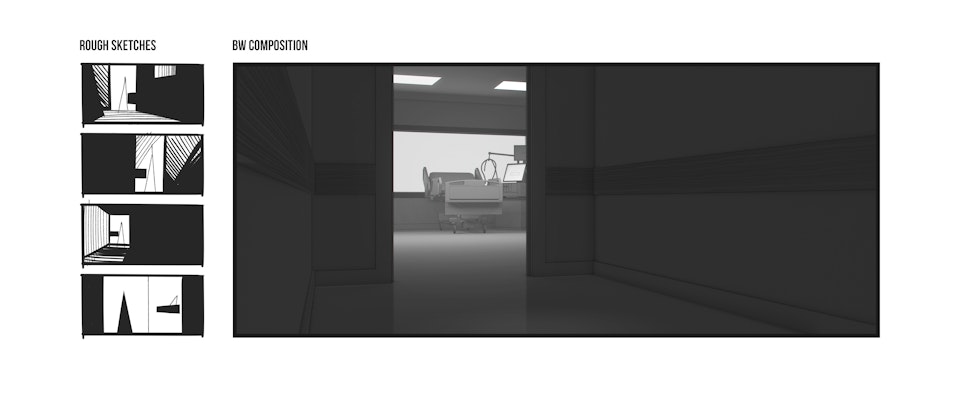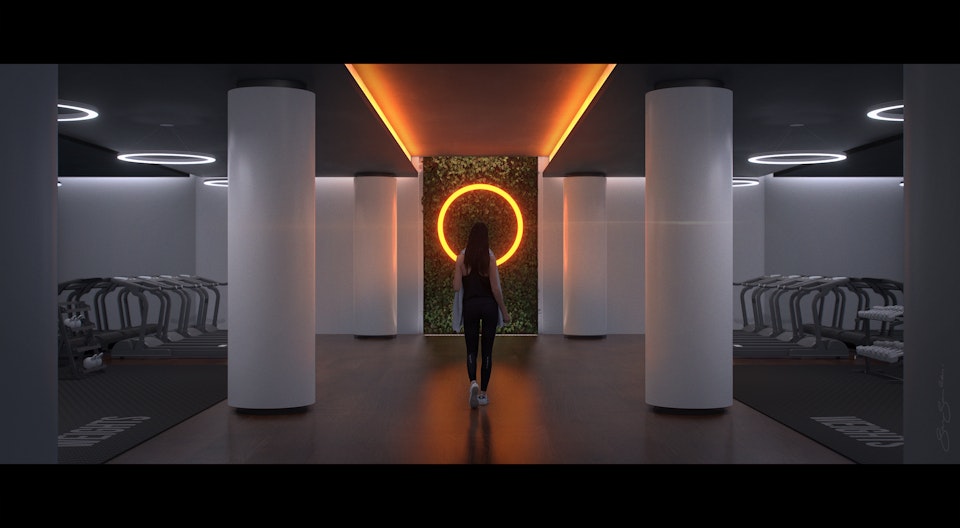 Conceptual development for a modern gym space. Lighting was used as a wayfinding element to direct visitors to various areas whilst also highlighting equipment placements. Green walls and planters were introduced to promote harmony and wellbeing.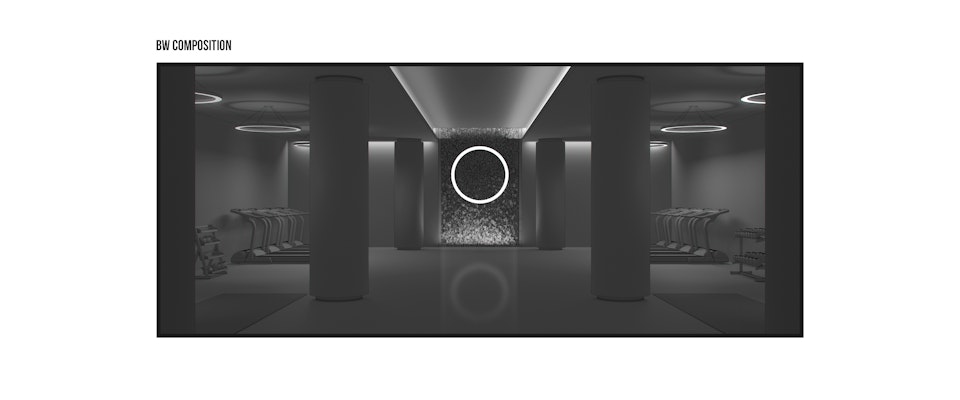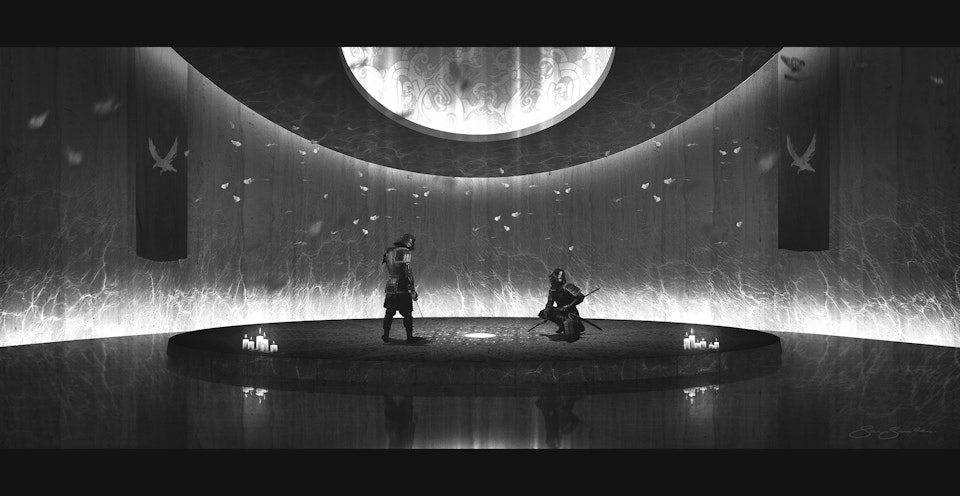 Software used:
Blender, Photoshop, Octane Render, SketchUp Pro