ARCHITECTURE VISUALISATION
PROJECTS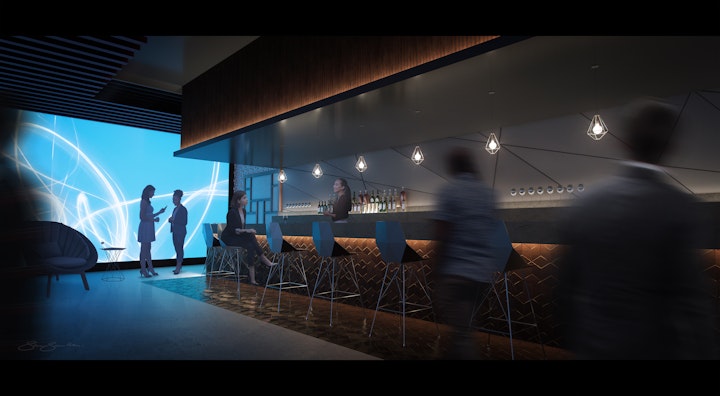 The brief was to develop an environment design for a futuristic bar and lounge space in the hospitality sector. Metallic and wooden finishes were incorporated to provide contrast and visual interest. Lighting was carefully integrated to provide subtle illumination of the various materials.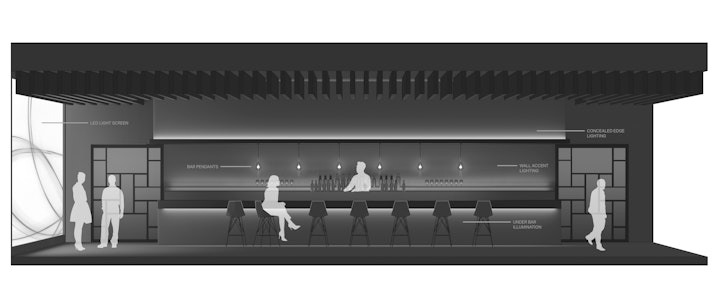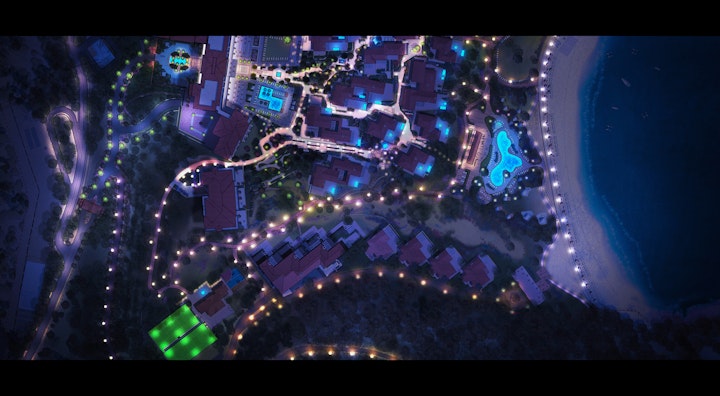 An aerial conceptual illustration to capture the look and feel of a new coastal resort. A relaxing atmosphere at night was a key aspiration for the client and important to be communicated at an early project stage.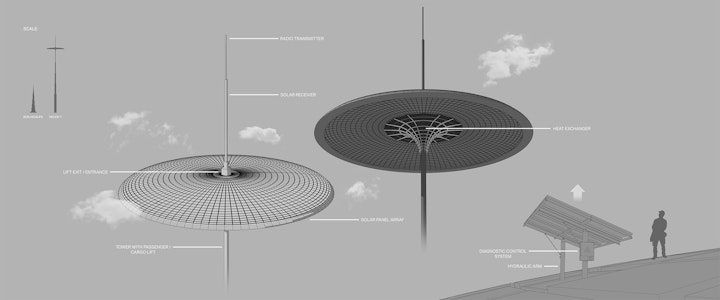 I created this personal concept to develop a futuristic structure with solar functionality. The 3d model was created using SketchUp Pro.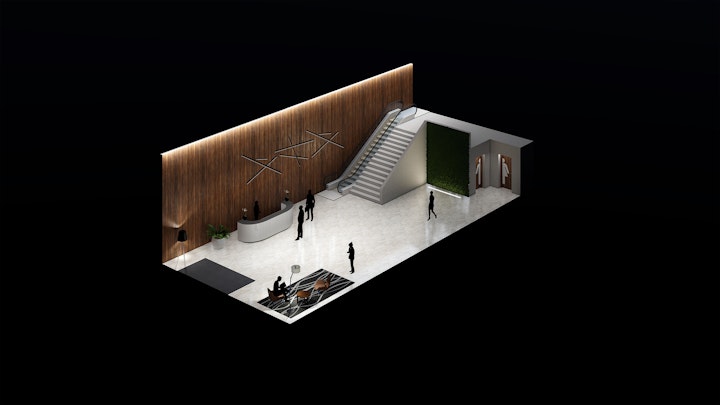 The following isometric diagrams were created to convey interior and exterior architecture with a clear sense of scale and distance.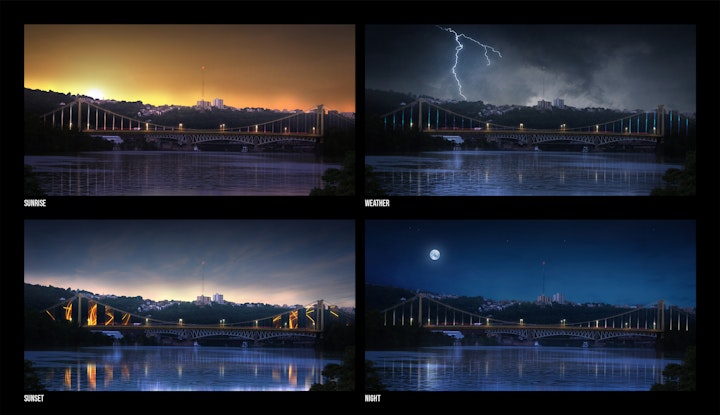 The following concepts were developed to communicate how the bridge lighting design can adapt to various environmental conditions. Such as colour shifting for sunsets and dynamic animations during thunderstorms.
ARCHITECTURE VISUALISATION
Software used:
Blender, Photoshop, Octane Render, SketchUp Pro, Lumion 3D